The Abnormal Family (1984)

aka

Hentai kazoku: Aniki no yomesan




The Abnormal Family (1984)

aka

Hentai kazoku: Aniki no yomesan
Genre: Erotic | Drama | Comedy
Country: Japan | Director: Masayuki Suo
Language: Japanese | Subtitles: English (.srt file)
Aspect ratio: Widescreen 1.90:1 | Length: 61mn
Dvdrip Divx Avi - 640x336 - 23fps - 396mb
http://www.imdb.com/title/tt0085671/

The film tells a story about a woman and her relationship with the family of her husband's, in particular her husband's younger brother and father-in-law. Her husband, on the other hand, has an affair with a dominatrix and is obsessed in S&M games.

Suo's debut was considered so scandalous that he wasn't offered another feature for six years. His 'crime' was to shoot a sex film as a pastiche of an Ozu family melodrama. A Tokyo widower (Osugi, impersonating Ozu's regular patriarch Chishu Ryu) has three grown-up kids. Koichi marries the bouncy Yukiko but soon lurches into an SM relationship with the local bar hostess and moves out. In his absence, brother Kazuo loses his virginity to Yukiko; sister Akiko starts working in a sex sauna and eventually marries its boss. Yukiko promises to go on looking after her father-in-law. The style parodies Ozu even more sharply than the storyline (non-eyeline-match cuts, clunky music cues, establishing shots used as punctuation) and the whole thing begins by mocking the Shochiku trademark. Not very sexy, but pretty funny.

This film is a slice of life portrayal of the dysfunctional Mamiya family. The head of the household is widower Shukichi, still pining after his dead wife and obsessed with a local barmaid who resembles her. His eldest, recently married son Koichi still lives in the family home with his wife, Yuriko; an uncomfortable arrangement, as Shukichi along with his second, younger, son Kazuo and his daughter Akiko are forced to listen in embarrassment as the newlyweds have frequent, noisy sex. Meanwhile Koichi tries to restrain his feelings for his sister Akiko, who he's clearly got the hots for. Akiko, bored with her office job and the lack of opportunities for her as a woman, quits her job…
Luckily for the viewer her rebellion against patriarchy involves taking a job as a "bath girl" (clearly a euphemism for 'prostitute') in a local sauna. Things understandably get a little awkward when her first client is Koichi, who makes a swift exit. Koichi has rapidly lost interest in Yuriko, but soon finds someone else to indulge the more kinky aspects of his sexual appetite, including S+M and watersports. As if that wasn't perverse enough, the woman he's chosen is the barmaid his dad constantly moons over; that's right, the woman various characters have already opined is the spitting image of his dead mother! While her husband is being whipped and peed on, Yuriko's sex life perks up when she decides to help her sexually frustrated brother-in-law relieve some tension, unaware that Kazuo's frustration is caused by his feelings for his sister.

This is a somewhat (apparently deliberately) schizophrenic film: the 'normalcy' of the family, evidenced by their public persona in the shape of the repeated, ritualised greetings of the neighbours, contrasts with the reality of the messed-up lives they lead behind closed doors. There is a slightly surreal element to the editing which frequently cuts from the sex scenes to shots of members of the family staring, apparently at these sex acts, although there is a constant ambiguity as sometimes, but not always, these characters are revealed to be in a different part of the house to the action. There's probably a great dissertation on voyeurism and controlling gazes waiting to be written about this film.

If it wasn't for the sexual hijinks this would probably best be described as some sort of melodrama, albeit one about a very dysfunctional family. As it is, the narrative structure, the refusal of a neat and tidy beginning or resolution means it comes across very much like a Mike Leigh film - but with extra bondage, S+M, golden showers etc.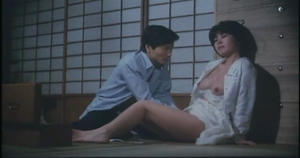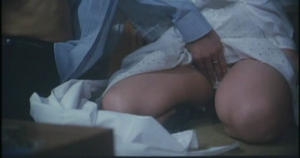 http://www.filesonic.com/file/519971...Fa84.part1.rar
http://www.filesonic.com/file/519971...Fa84.part2.rar

pass:vicb567