The Sinful Dwarf aka Dvaergen (1973)




The Sinful Dwarf aka Dvaergen (1973)
Director: Vidal Raski / Country: Denmark
Aspect ratio: 1.33:1 / Color / 92 mns
Language: English / Subtitles: none
Dvdrip Xvid Avi - 576x432 - 746mb

Why hasn't this movie been rereleased in the box office? Best damn movie ever. Well... that is if you like illegal prostitution, heroine, elderly topless dancing, and dwarfs... dwarfs are always fun... plus he has a weird accent, and says- "...because.. you have the key," and "there are more toys... upstairs." Classic perverse dwarf lines. The way he drools when he uses that cane of his in an un-cane-ly fashion is just splendid aswell. See it. Laugh. Sobriety may have a negative affect on your potential enjoyment of the film. The music chosen to lay as a backdrop to this movie was a nice touch, it really adds that creepy foreign dwarf feel. Especially when he's watching the British people do the nasty. The "prostitution" scenes are a little hard to take, but then there's a freakish dwarf who comes in and makes it all better. Also, note the symbolism of the wind up toys at the end. You'll notice the puppy, and the giration of the dwarf are almost perfectly synchronized to the music of 50 Cent's first album. It's just like The Wizard of Oz and Pink Floyd. Only much better.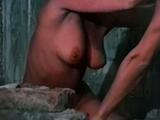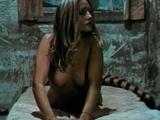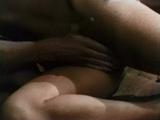 739mb

http://www.filesonic.com/file/51439879/TSD73.part1.rar
http://www.filesonic.com/file/51439881/TSD73.part2.rar
http://www.filesonic.com/file/51439883/TSD73.part3.rar
http://www.filesonic.com/file/51439885/TSD73.part4.rar

pass:vicb567